Offering Wood Look Tile in Highland, IL for Your Upgrade Project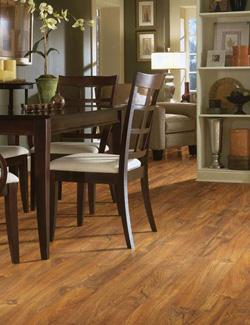 If you are ready to refresh or upgrade your current flooring, you can rely on Luitjohan Flooring America to provide you with excellent quality wood look tile in Highland, FL. This versatile product gives you the durability of tile along with the beautiful look of hardwood flooring, which is why it's fast becoming a favorite among many homeowners. We have a wide variety to choose from so you can match your style and current home design, ensuring that welcoming look you want.
When you come to visit our showroom, you'll see the impressive selection of quality flooring in many different colors and designs. Our commitment to quality and excellent customer service is the reason we only work with established, well-known suppliers. We'll ensure you're never disappointed with the choices you make for your flooring, including our wood plank porcelain tile selections.

Providing Quality Selections and Guaranteed Satisfaction
When you're ready to invest in new flooring, it's not recommended to make hasty decisions. It's always much better to take the time to ensure you're happy with your selection. After all, it is an investment. Our dedicated staff is here to help you through the process and will provide you with a variety of choices available.
Whether you choose porcelain or ceramic, our location has a unique selection which includes tiles in different shapes, sizes, colors, and appealing textures. The wood plank ceramic tiles are also becoming popular with many people. Our staff members are also available to provide you with some great information about the benefits and maintenance requirements for the different types of flooring we offer.

Installing Porcelain or Ceramic Provides Many Benefits
For most people, it can be almost impossible to distinguish a ceramic floor from a natural wood one. These types of flooring are quickly gaining popularity because of the way they are carefully crafted. One of the top benefits is that this flooring is waterproof, so you can have the look you want without compromising functionality. You'll be able to use our ceramic wood tiles in any place that they would potentially come into contact with water like your kitchen or bathroom.
Ceramic is one of the floor coverings that is the most resistant to wear and scratches. This feature is important because it means the ceramic or porcelain wood tiles can be used in a commercial setting that experiences high traffic. Despite the heavy traffic, these tiles will look great for years to come. Discover more about how our dedicated staff can help with your new flooring installation.


Contact our professional luxury ceramic and porcelain tile staff today for all your home or office needs. We proudly serve Highland, Troy, Greenville, Trenton, and the Breese & Carlyle areas in Illinois.