Waterproof Flooring in Highland, IL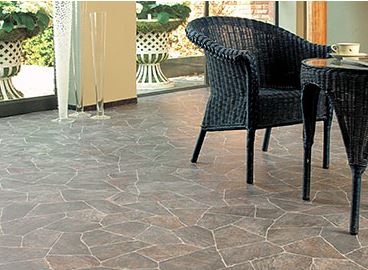 Create a bold look that holds up to spills and resists stains when you shop at our local flooring showroom for your materials. At Luitjohan Flooring America, we feature a range of stunning products for rooms of all sizes, including a large selection of waterproof flooring in Highland, IL. Our inventory includes products from some of the leading names in flooring today, available to you for a price that fits any budget. Visit our local store today to take advantage of beautiful new styles in waterproof luxury vinyl planks and carpeting.
Add Bold New Waterproof Luxury Vinyl Planks to Your Home
As a homeowner, you have enough things to worry about without having to stress over your floors. Sure, hardwood and stone are beautiful options, but they can be very expensive to maintain are susceptible to scratches if not kept up properly. We offer another alternative – durable luxury vinyl.
Luxury vinyl comes in textures and patterns that resemble the most upscale flooring with added benefits – it is long-lasting and holds up to heavy traffic. This waterproof flooring is constructed in a way that keeps liquids from reaching the subfloor. With waterproof vinyl flooring underfoot, spilled drinks and other accidents won't cause damage; and you'll have a beautiful look for years to come.
Waterproof Vinyl Flooring & Carpeting from Brands You Can Trust
Ready to update the look of your home? Make the right choice by shopping with us for our selection of waterproof flooring, including waterproof carpet and vinyl. These product options are designed to look great for years to come. No matter what part of your home you are ready to transform, you will find something you love when you turn to us. We proudly offer materials from the top names in flooring today, including products from Downs H20 and Tigressa H20.
Whether you already know how you want for your home or if you need some recommendations from our team, we are here to help. Our friendly sales professionals are happy to answer any questions you have about our waterproof floors. With our suggestions and solutions, you will be able to create a look that you are proud to show off to family and friends. We take the time to understand your wants, needs, and budget so that you can make an informed decision about your purchase.
For more information about our 12-month financing:

Contact us in Highland, Illinois, to shop our showroom for your waterproof flooring. We proudly feature waterproof luxury vinyl planks in a range of styles for customers throughout the area.