Your Designated Source for Premium Flooring in Highland, IL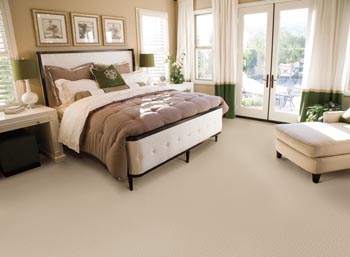 Your flooring is the foundational element of your interior design — both figuratively and literally. It's one of the largest surfaces in any room of your home. As such, it exerts a considerable influence over how you and your guests view your space. When your underfoot surfaces look great, the rest of your room gains a visual boost as well. Alternatively, when your flooring is damaged, stained, or worn out, it can hamper the look and feel of your interior atmosphere.
Fortunately, you don't have to look far to find high-quality flooring in Highland, IL when you want to refresh your home. Luitjohan Flooring America is the place to turn to when you want:
Carpet Flooring
Hardwood Flooring
Laminate Flooring
Luxury Vinyl Flooring
Tile Flooring
Visit our fully stocked showroom to browse our wide assortment of premium home flooring surfaces. Whether you'd like something contemporary and stylish or a classic, coveted look, we've got something that speaks to your needs.
Offering Exceptional Choices from Top Flooring Brands
At our flooring store, our experienced specialists are eager to help you find selections that meet your aesthetic and performance needs. We have extensive knowledge of the many home flooring products available in our vast inventory. With so many colors, patterns, and textures to peruse from industry leading names such as Downs™, Hearth & Home™, and Resista™, we're confident that the flooring solution you're looking for is just inside our doors.
Your floor takes up so much visual space that the importance of keeping it in good condition can't go understated. Our home flooring materials are designed to stand up to regular wear and tear, but even the most resilient choices aren't invulnerable. That's why it's crucial to practice routine maintenance and regular cleaning to keep your underfoot surfaces looking and performing their best. Be sure to speak to our knowledgeable specialists about the maintenance needs of different surfaces types to find the right product for your lifestyle.
Trust Our Skilled Crew Members with Your Flooring Installation
As one of the area's largest flooring stores, we're proud to offer something for shoppers of every preference. Do you want a flooring solution that will bolster your home's appeal and value? You'll surely find an exceptional material in your expansive showroom.
Once you've made your selection, our trained flooring installation team will place your new surface in your home perfectly. Our skilled installers have the knowledge and tools to work with every style we have in-store. Rest assured that when you trust us with your installation needs, you'll have a new floor in your home as beautiful as those in our showroom.
Contact our showroom to peruse our impressive assortment of flooring selection from the industry's top brands. We proudly serve home and business owners in Highland, Troy, Greenville, Trenton, and the Breese & Carlyle areas of Illinois.