Custom Area Rugs in Highland, IL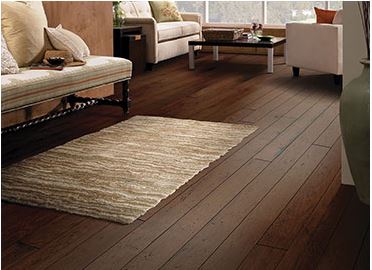 Rugs are one of the most personalized parts of your home, and we make them even more so by providing custom area rugs in Highland, IL. There's no reason to settle for what's on the shelves at a store when you could have a carpet that's made for you and designed to work perfectly with your existing décor. We allow you to choose your own patterns, colors, materials, and style, so you can have the rug you want that pulls your entire room together. When you shop our showroom, your rug will be unique to your home; you won't ever have to worry about having the same one as your neighbor.
As a well-known flooring establishment, we know what goes into making good rugs. Our team is skilled and experienced in the process and always ready to offer help. We listen to your ideas and incorporate them into your design. You deserve to love what you buy, and our experts are here to make it so.
The Advantages of Area Rugs
Any rug can be a valuable asset, and our custom carpets are especially so. They make hard surface flooring more comfortable to walk on by being soft under your feet. That means you'll receive the benefit of carpet flooring without having to cover your home with it. You'll get to keep the value and aesthetic that your hardwood, vinyl, or tile gives you while being able to walk on something soft. Rugs are also useful for preventing furniture from sliding unintentionally and softening slips and falls.
Our rugs can also be used to cover up any imperfections. Whether you've got a stain that won't come out or a patch of your floor has seen more wear than the rest, a rug from us lets you hide it from your visitors' eyes. Instead, they'll see an example of the artist in you and an expression of your personality and creative tastes. A custom rug can say whatever you want it to.
One of the best benefits of a rug is that you can take it with you if you move away. We design carpets that are easy to roll up and take along wherever you go, so your investment will be long-term. A rug that's well cared for will stay with you for a good many years, and the custom design means it always matches your tastes. Come see us today to get started on your new addition.
For more information about our 12-month financing:

Contact us for a custom rug you'll love. We design these materials for the residents of Highland, Troy, Greenville, Trenton, and Breese, Illinois, and the neighboring areas.